About Us
Hope In-Home Care – Personal Care
Hope In-Home Care was founded in 2000 to ensure affordable, high quality, skilled and personal care for people in all seasons of life. We proudly serve Richmond, Virginia and surrounding areas.
Personal Care that Ensures Independence
Take comfort in knowing our team of licensed professionals is here to provide caregiving services that enable seniors to live independently at home. Our goal remains to deliver the thoughtful and dedicated service you and your family deserve, on a schedule that fits your needs. With 24-hour on-call assistance from our committed and experienced professionals, we are always available to bring the assistance and services you need when you need it.
Partnering with Family & Putting You First
Our goal remains to help retain independence, dignity and quality of life, without compromise. To this end we envision family as an integral partner in our efforts. We're here to help those clients who demand the highest standards in health care.
The Hope-In Home Care Difference
Hope In-Home Care continues to set new standards for excellence. We put you first, always.
Skilled care in the comfort of your own home
Flexible hours at your convenience
24-hour on-call assistance
High quality care from certified professional staff
Insured & bonded
Licensed for Medicare & Medicaid Services
Established a company-wide compliance program
Hope In-Home care is accredited by the Joint Commission on Accreditation of Healthcare Organizations (JCAHO).
Hope In-Home Care—providing personal care for all seasons of life.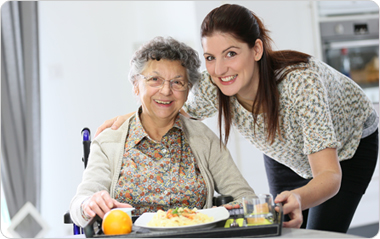 Discover how Hope-In Home Care canprovide solutions to your unique personal care needs. Contact us and speak with a member of our team today.